fruugo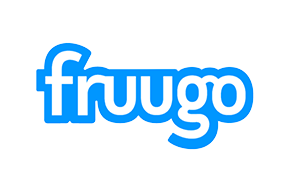 Fruugo is an international e-commerce platform that supports global sales. At present, the annual growth rate is maintained at 141%. In addition to the British mainland, it also has a good reputation and foundation for buyers in the United States, Australia, Northern Europe, Germany, the Netherlands, France and Italy. At the same time, Fruugo provides sellers with 17 languages ​​and 22 currencies to minimize the burden on sellers.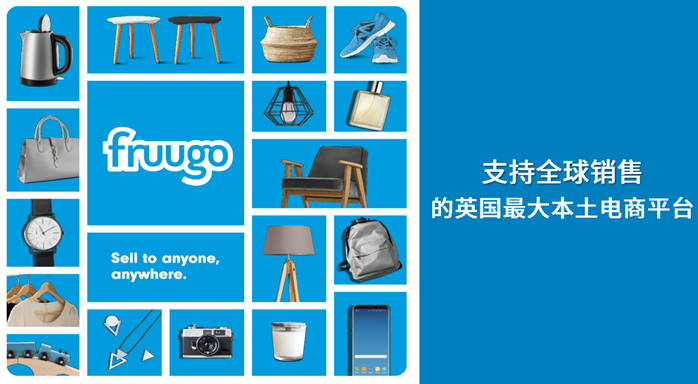 Platform advantages
One-click sales to 46 countries
Docking once allows your products to reach buyers in up to 46 countries/regions worldwide. 85% of Fruugo's sales are cross-border.
Automatically translated into 28 languages
Fruugo's automatic translation technology translates products into 28 languages, providing buyers with a localized experience.
Google "search traffic" investment
Fruugo has invested a lot of money to increase search traffic on Google for your product pages. If a buyer looks for your product on Google, you can search for your store's product page.
Automatic currency conversion
Sell ​​in local currency, but collect in your own currency. Fruugo converts and assumes foreign exchange risk.
Fruugo data
-The average year-on-year growth rate of the last 3 years is 114 %
– Chinese sellers < 20
– monthly 750W independent views
– 100W loyal users
– 2019 an increase of 14 Ge may sell new countries
– 85 % of Fruugo 's sales are cross-border
-You can use Google to promote merchant products in 20 countries
Hot categories
Sports, pets, mother and baby, beauty
Fruugo2019 top 10 countries for sale
1. United Kingdom 2, Switzerland 3, Sweden 4, Norway 5, Australia 6, Netherlands 7, the United States 8, Denmark 9, Germany 10, France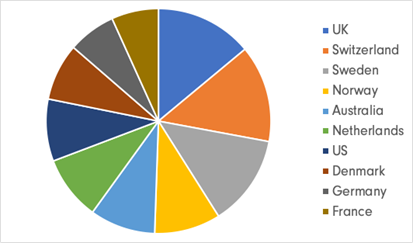 Industry and consumer recognition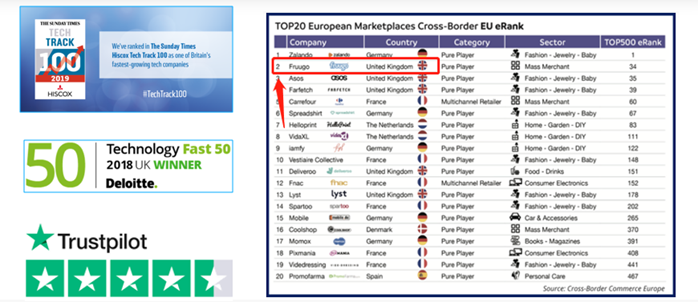 Advantages of ESG settlement

Open a store through ESG , five exclusive services, let your operations worry-free!
1 , the platform quickly settled in the green channel
– Priority Review, and on-line activation, the fastest on the market to ensure that audit
– Registration, contract, payment, KYC whole process guidance
2, free fees to sell home training
– Training under all platforms both online and offline, to make the best operational recommendations for sellers
– platform jointly organized monthly training sellers, such as holidays, selling products under the emergency
3, free fee platform data
– ESG obtains key data from the platform to help sellers sell, such as the best-selling SKUs and categories
4.Free feeAccount manager docking and support
-The client manager directly connects with the platform, 1v1 supports the seller's operation, helps to upgrade the case list, and solve other operating conditions
5. Solve the problem of store closure
– If you stop the risk related to the seller's account, ESG will take the initiative to inform the seller before shutting down, and develop action plans measures to improve this situation
– If the seller accounts were frozen, under the premise of this account does not involve fake and shoddy products , ESG will help to restore the account Seller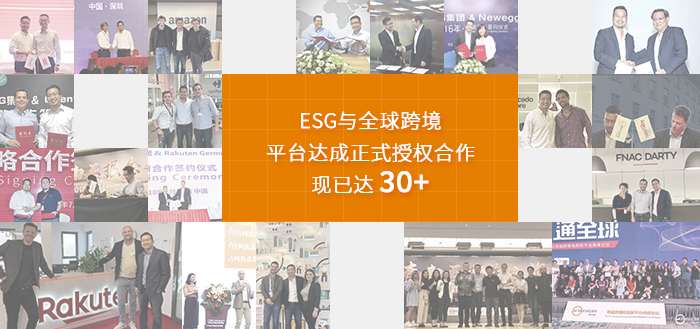 Information required for settlement
Business license, corporate identity card
Platform fee
1. No monthly rent
2. 15% sales commission
Platform payment cycle
No tracking number, mark the return within 21 days after delivery; with tracking number, return within 14 days after signing;
Gold flow
Automatic loan, you can use any bank account to collect money
Prohibited categories
Products that violate Google's advertising rules
SIGN UP